Storage, Refilling & Delivery
No Shed, No Mess, No Hassle
27,000L tank, no shed, minimal maintenance. Just a simple pad for the tank to sit on.
We recommend a 3″ Honda pump. Reduces your applicator reload time down to 15mins on average.
No bag lifter, no extra tractor, no extra man hours.
Or Leave a Tanker Paddock Side
We can leave a delivery tanker paddock side to shorten refilling times even more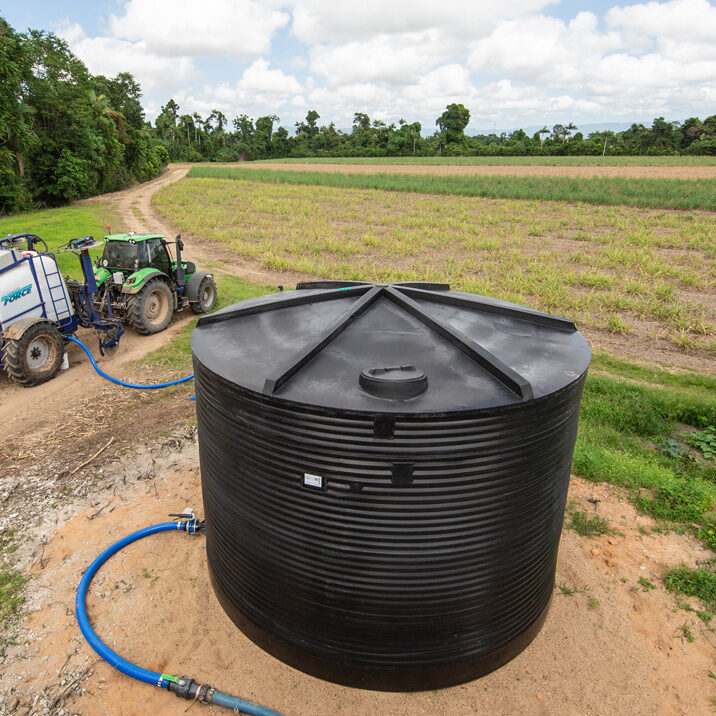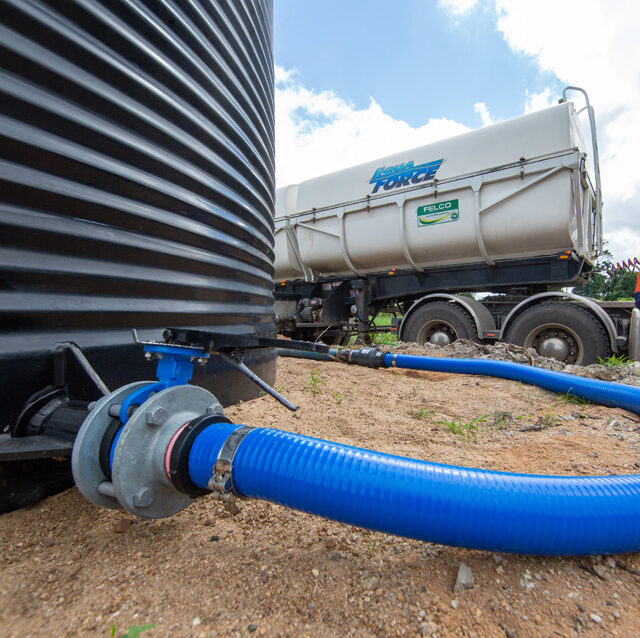 See one of our famers get refilling in under 45 seconds!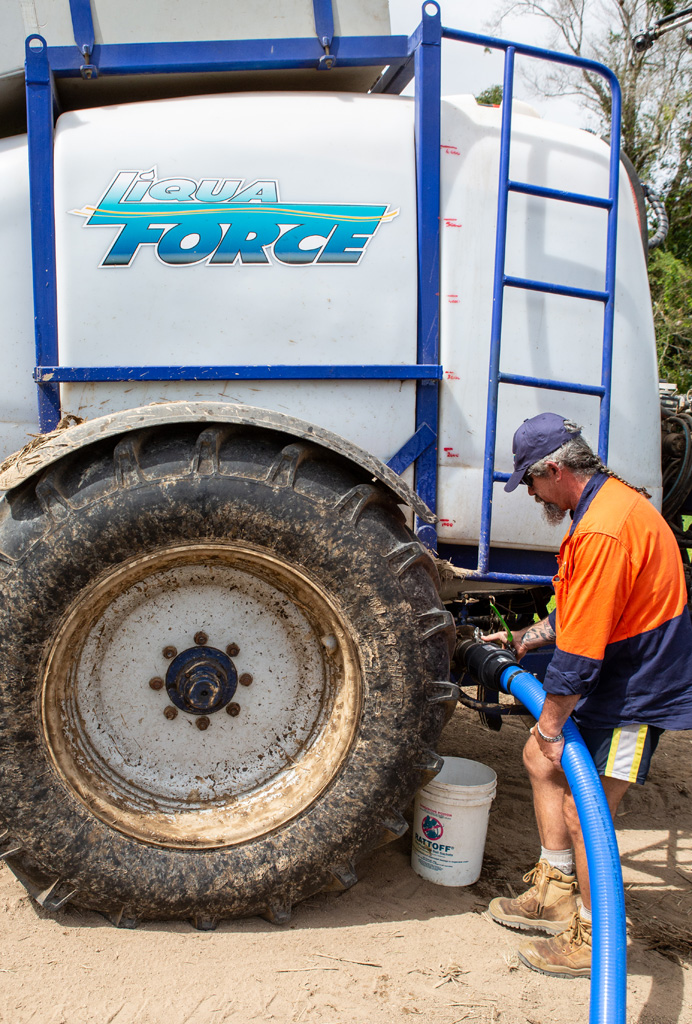 1 hose interconnect, 2 flow taps and 1 pump start. You are refilling.
It really can't get any simpler than that!
"Safe & Faster than Granular Bags"
You get 15 minutes of downtime while the pump does all the work. 
No dangerous 1 tonne bags, no bag clean up, no spills, no extra tractor.
Delivery is handled by our network of transport contractors from Mackay to Mossman, delivering from our local factories in Mackay and Ingham.
Our drivers will refill your tank or drop off a tanker paddock side without assistance. Yet another job taken off your to do list!
No bag lifter required!