Planting is Your Biggest Investment - Protect It!
Giving your crop the strongest start possible should be at the forefront of every farmer's mind. Plantstarter is specially formulated to kickstart your crop, increasing strike rates and promote root growth. Most importantly Plantstarter is ready no matter what the weather throws at you, cold wet ground? No problem! That's the beauty of LiquaForce fertilisers.
Planted In Cold Wet Weather with Plantstarter: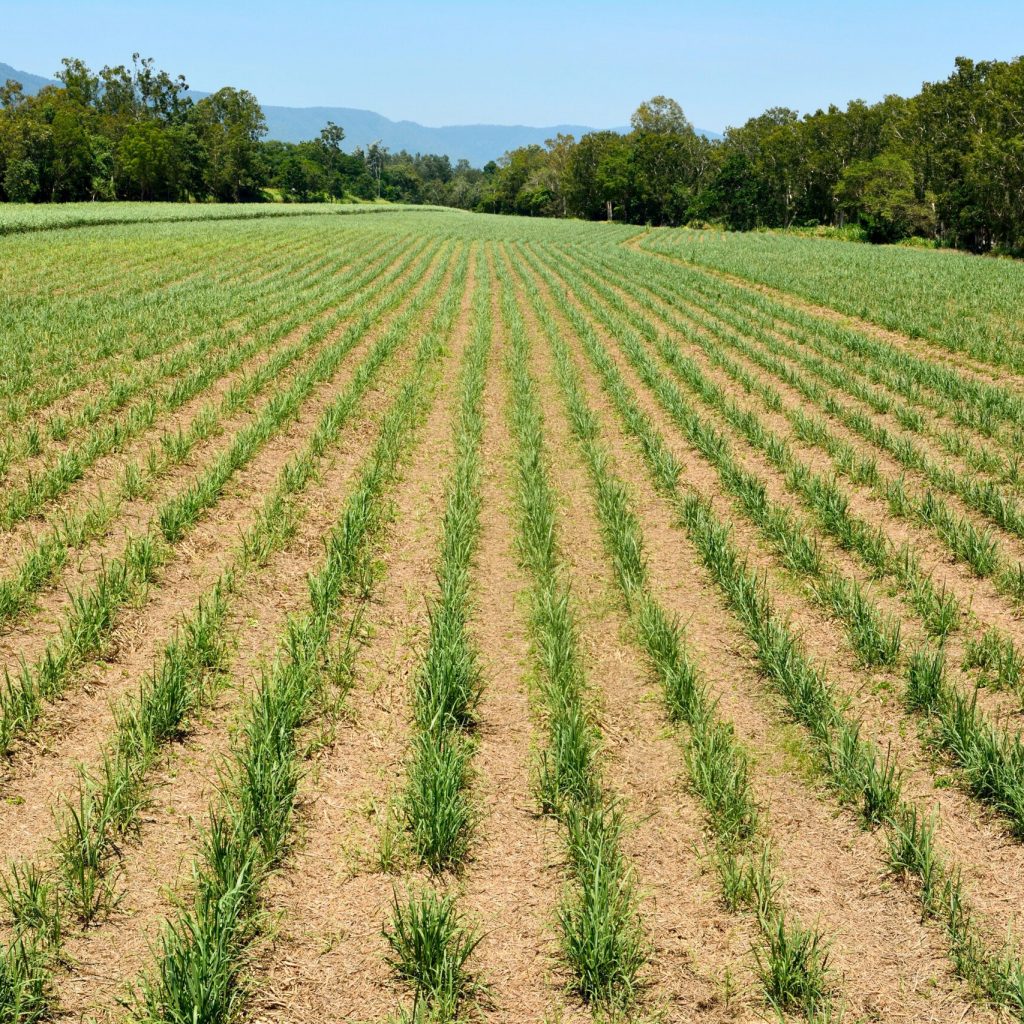 The Importance of Strong Germination
As all farmers know, crop establishment is the most critical component in dictating crop performance and yield outcomes.
"A poor start results in weak growth and lost potential."
With any crop there are two major factors for good crop establishment: weather and soil conditions. While all farmers do their best to work around what weather mother nature gives us, we have a choice in being proactive about our soil quality.
Poor soil nutrient values such as cation exchange and nutrient tie ups all work to inhibit crop establishment if everything is not just right. 
Liquaforce Plant Starter removes these risks by applying nutrients directly to the cane set or seedling roots to avoid any tie ups or poor nutrient mobility in the soil. The proprietary nutrients are formulated for immediate plant access without the need to be broken down and absorbed into the soil solution before being plant available.
These complex organic carbon components of Plant Starter ensure cation exchange, carbon nitrogen balance and soil biology are all working in unison to create the optimum germination conditions. Building on this base, the synthetic and natural growth promotents stimulate rapid root and shoot growth to get the set away to an unprecedented start even if low soil temperature and water logging are present.
Cutting Edge Chemistry
Cutting Edge Results
We use a combination of enhanced efficiency fertiliser with organic carbon to boost NUE, which means PlantStarter21 delivers faster plant application and a safer application process to protect your planting investment.
The unique mix of nitrogen, phosphorous, zinc and growth hormones – both , synthetic and organic, – are the key to the success of PlantStarter. It is these nutrients at this critical early stage of germination that provide just the right conditions for growth, delivering potentially a 98% faster strike rate and 52% greater shoot length, compared to traditional granular fertilisers.
Plantstarter has been developed over nearly 2 decades and have been independently proven in research conducted by the University of Southern Queensland to reduce nitrogen leaching by 24%, and achieve up to 98% faster strike rate and 52% greater shoot length compared to granular fertiliser.
This is supported by our farmers who have compared traditional granular fertilizer with Plant Starter reporting the latter speeds germination and root growth, helping the plant grow at a faster rate.